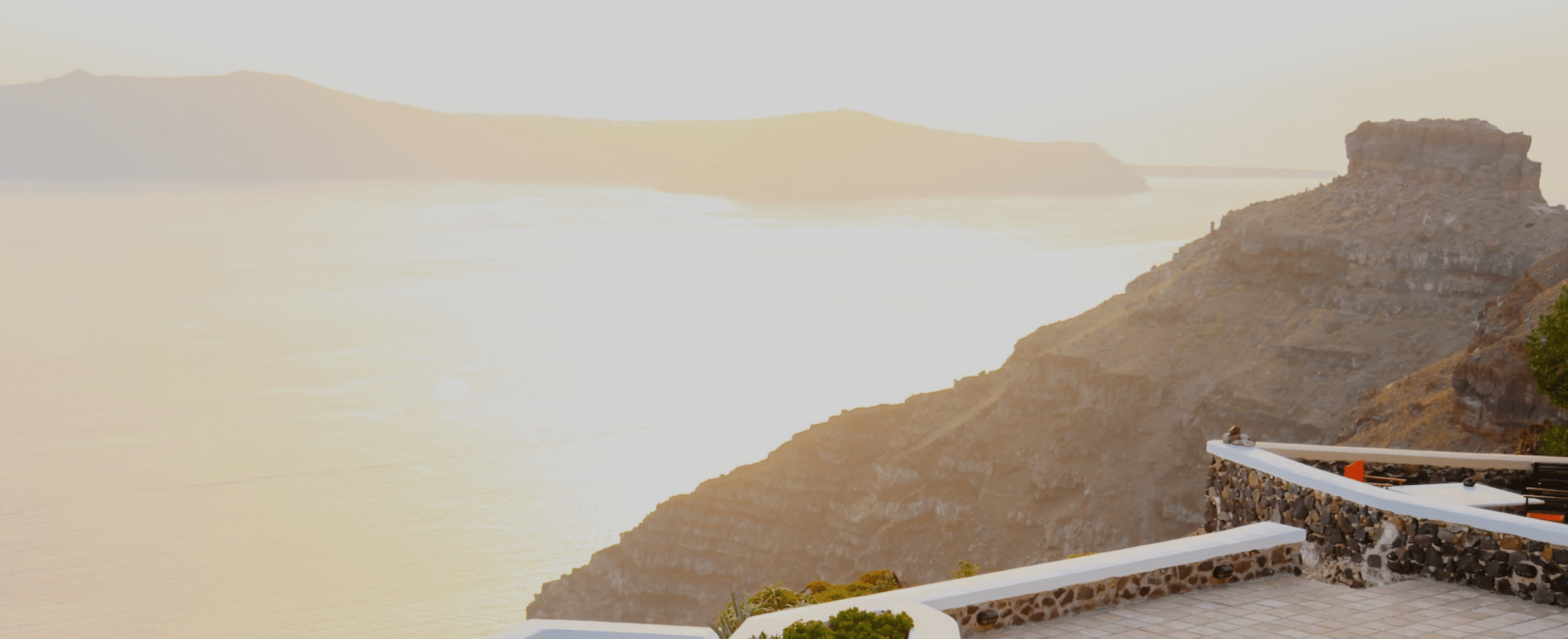 The importance of renewable energy sources is increasing in both Finland and Greece – despite the speed at which permitting progresses
Finland's permitting processes are often criticized for being slow. However, compared to Greece, the processes in Finland are actually relatively fast and highly digitized. In Finland, the entire project development process can be completed in less than a year, while in Greece the process takes about two years. Despite the speed at which permitting progresses, […]
Finland's permitting processes are often criticized for being slow. However, compared to Greece, the processes in Finland are actually relatively fast and highly digitized. In Finland, the entire project development process can be completed in less than a year, while in Greece the process takes about two years. Despite the speed at which permitting progresses, one thing is clear: there is a need for new solar projects in both countries.
Both Finland and Greece are expected to see significant growth in renewables by 2030. In Finland, development largely depends on how the demand and electrification proceed. Similarly, in Greece, zero emissions electricity generation is the biggest driver of change, as the country is trying to get rid of the use of coal and gas.
In Greece, project development takes longer than in Finland, because the processes are a bit more arduous. However, our local partners have excellent networks and a good reputation, which is the most important factor in facilitating the progress of project development to the extent possible. In October, we visited our local partners in Crete and mainland Greece to see how our solar project development is progressing.
Historical areas and bureaucracy slow down permitting processes in Greece
In Finland, land leasing is straightforward and digitized, while in Greece, land reservation agreements must be secured by a notary and ownership verified by an external law firm. This audit ensures that the land is actually owned by the persons concerned.
In Greece, an EIA (Environmental Impact Assessment) report is required for each project. Before starting the EIA study in the country, a so-called producer's certificate must be obtained from the Energy Regulatory Authority (RAE). In the permitting process, there can be up to eight different authorities, such as the forest and antiques authorities, as there are many important historical sites in the country. In Finland, the permitting process is municipality-led and the EIA obligation is required only on occasion, which speeds up the permitting process.
The process of securing grid connection is also faster in Finland than in Greece, as the process can be started already during the permitting process. In Greece, it is only possible to start the process once the EIA has been completed.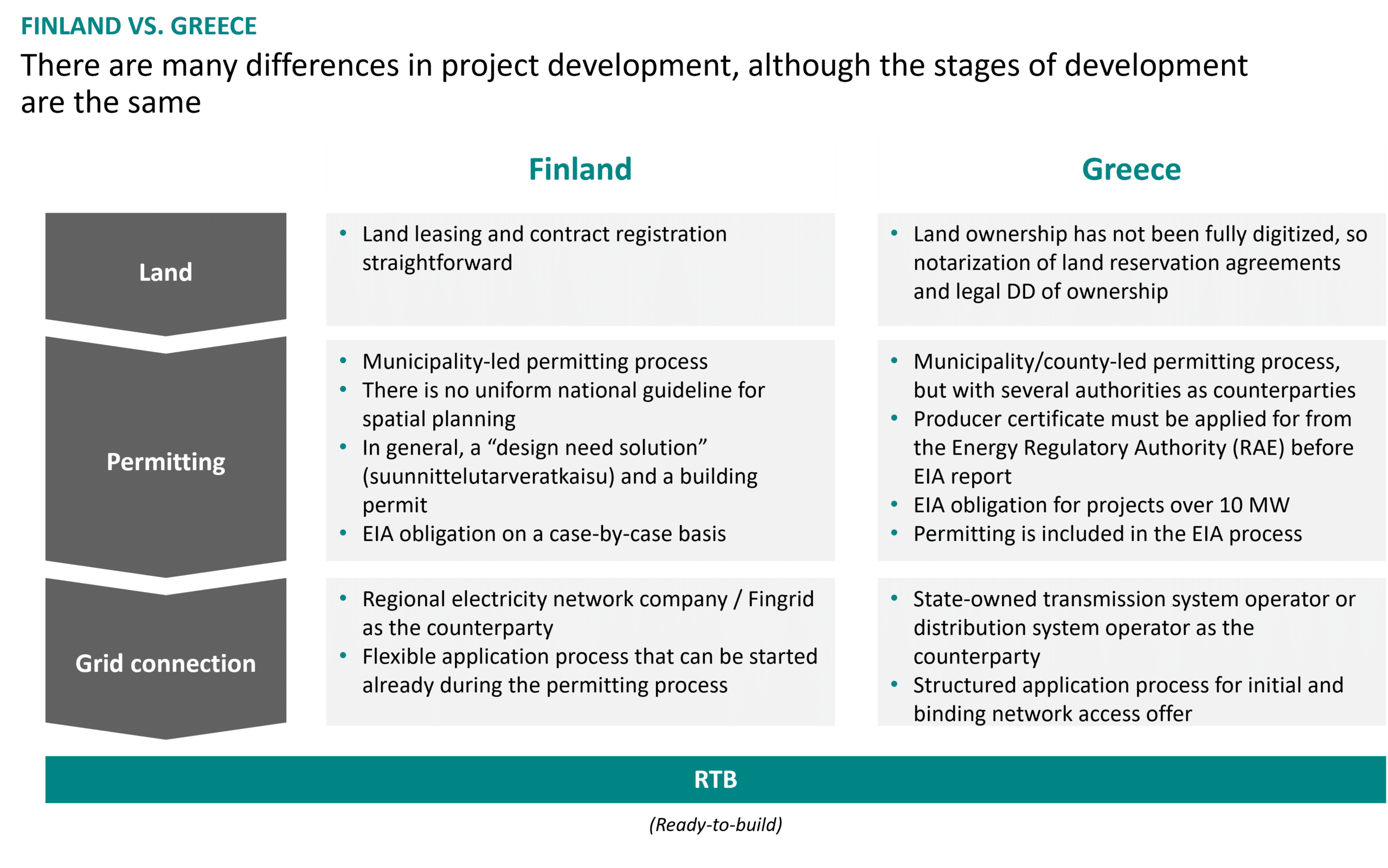 Although the stages of project development are the same in both Finland and Greece, there are many differences in the operating methods. What is certain, however, is that the importance of renewable energy sources, such as solar power, is increasing in both countries – despite the speed at which permitting progresses.