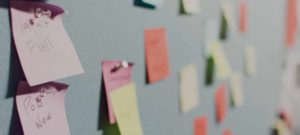 Privacy and Cookies
We process all personal data in accordance with General Data Protection Regulation and Data Protection Act. We respect the requirements of confidentiality and privacy in all of our activities.
Privacy Policy
In the privacy statements we describe the collection, usage, storage and safety practices of personal data. The privacy statements below are PDF files that you can open in a browser. If you wish, you can download the file and open privacy statements using Acrobat Reader.
Marketing Register Privacy Policy 
Data protection Policy of the Recruitment Register 
How changes to this Privacy Policy and the Cookies Policy will be made
To develop our services, we reserve the right to make changes to the Privacy Statement from time to time. If the changes are significant, we will provide a more prominent notice, when we are required to do so by applicable law.
Cookies
Korkia collect, process and analyse data regarding the use of our webpages. Traffic data is data connected to visitors on the webpage and data handled in communication fields for sending, distributing or making messages available.
We use cookies and similar technologies to deliver products and services to you, provide a secure online environment, to manage our marketing and provide a better online experience, track our website performance and to make our website content more relevant to you. If you choose to accept only essential cookies, you may still use our websites and some services, however your access to some functionality and areas of our website or services may be restricted substantially.
Contacting us or the Data Protection Authority
If you have any questions or concerns regarding our privacy policy, you can contact Korkia's Data protection officer. You can send your contact by e-mail to tietosuojavastaava@korkia.fi or by mail to Data protection officer, Korkia Oy, Kasarmikatu 25 A, 00130 Helsinki.
You can also make a complaint or contact the Data Protection Authority: Office of the Data Protection Ombudsman, tietosuoja@om.fi, Lintul