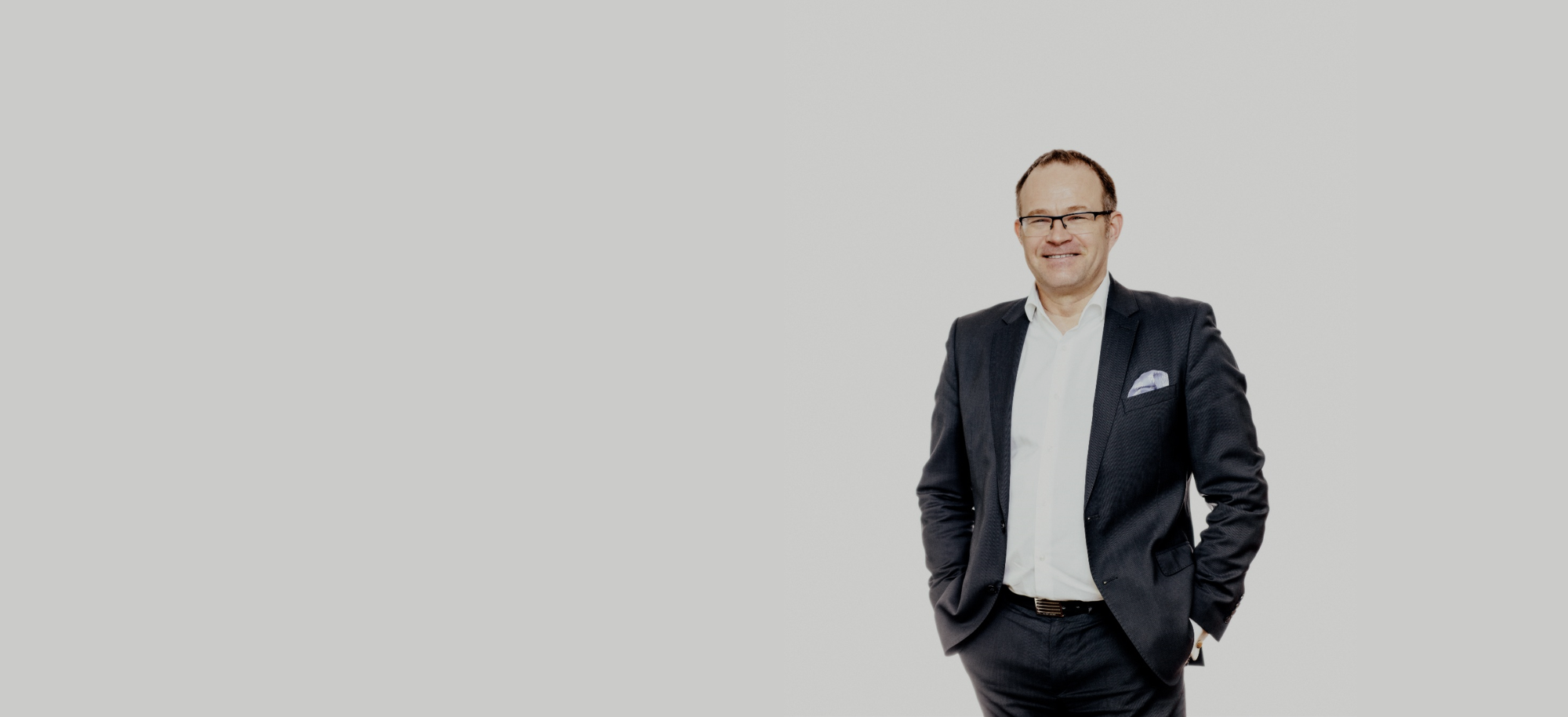 CEO's review: Increasing the supply of renewable energy and reducing emissions – Sustainability is measured in actions and their impact
Uncertainty has become the new normal, first with the pandemic and most recently with the Ukrainian war. We condemn Russian hostilities in Ukraine and hope that Russia will stop these actions immediately. Other effects of the war feel small alongside the loss of life and human suffering, but they will nevertheless have far-reaching consequences. For […]
Uncertainty has become the new normal, first with the pandemic and most recently with the Ukrainian war. We condemn Russian hostilities in Ukraine and hope that Russia will stop these actions immediately. Other effects of the war feel small alongside the loss of life and human suffering, but they will nevertheless have far-reaching consequences. For example, the war in Ukraine deepens the energy price risks to the global economy. When access to energy and electricity becomes more difficult, prices rise and inflation will increase. Citizens and decision-makers have already woken up to ponder the meaning of self-sufficiency of critical resources, such as energy. We are bound to see significant investments into renewable energy in Europe to secure energy supply.
Recent events have shocked us deeply. At the same time, these events have made us more convinced that we are on the right path. Renewable energy has already been the focus of Korkia's sustainable investment activities for several years. We are determined to carry out this strategic direction and strengthen its position in our operations.
Co-development at the center of renewable energy business
During 2021 we brought our renewable energy co-development model to the center of our business. In the co-development model we combine our expertise of project development, private equity, finance and portfolio management. We also provide our experience and funding to our local partners. We have not met a similar approach elsewhere. Due to this we have been able to compete with well-known global brands for the best project developers.
The first two joint ventures based on the co-development model and focusing on solar energy were set up in the UK, and the first joint venture focusing on wind was formed in Finland. In addition to these, in early 2022, we founded the first joint venture in Sweden with a solar power project developer. With these projects in full capacity, our renewable energy assets will reach 4 GW. These projects provide Korkia investors with a unique opportunity to invest in global renewable energy and will bring a significant revenue stream for Korkia. We estimate that the renewable energy business will generate more than half of the group's revenue already in 2022 and we believe that the proportion will keep increasing in years to come.
Consulting strengthens its position – growth fueled by increased competitiveness and brand awareness
In our management consulting business we continued focusing on our selected areas of expertise with regards to sustainability, such as renewable energy, resource-wise industry and emission-free traffic.
In terms of project volumes, the year 2021 was particularly successful in the transport and logistics area. For example, we assisted Vapaus, a provider of employee bikes, in going international. Together with 30 other organizations, we launched a consortium developing electric mobility. We are the coordinator of the consortium during spring 2022. In total, we implemented over 50 development projects in our consulting business during the year.
Based on our operating model, we continued building long-term customer relationships, while succeeding to gain almost 20 new customers at the same time. Furthermore, the strengthened position of consulting and brand awareness resulted in a significant increase in direct calls for tender during autumn 2021 and as excellent job applications to the consulting business.
Pandemic continued to challenge
The corona crisis has kept having negative effects on a part of Korkia's growth company portfolio. Due to the valuation principles for investments, this had a negative impact on both Korkia's turnover and financial result in 2021. In early 2021, we moved the management of our growth company portfolio to the Finnish VC investor Butterfly Ventures, and on 31 December 2021 the portfolio was demerged as its own entity from the Korkia Group.
Hence, our work in sustainable growth – as an investor and expert – continues to be more focused. With our updated strategy, business plan and a stronger focus on renewable energy, we believe that we have a strong base to achieve operative profitability in 2022.
Other important events in 2021
We have developed the offering of our alternative investment products and have invested heavily in the active development of solar and wind energy projects and investment products.
We raised approximately 93 million euros from investors (compared to 42 million euros in 2020) to our alternative investment funds, energy investment companies and discretionary portfolios managed by the Korkia Group.
We obtained an AIFM licence in September 2021. This enabled us to broaden our services to non-professional investors.
At the end of the year we launched a new plot fund, Korkia Tonttirahasto II Ky, reaching an investment capacity of 75 million euros on 31 December 2021.
We succeed in continuing the excellent track record of the equity portfolio in asset management. The Korkia 100 portfolio generated +20,3 % and Korkia Sustainable Development 100 portfolio +29,0 % in profit.
We raised over 3 million euros for group company Korkia Ltd. In September 2021 approximately 1,5 million euros were raised in a private placement, where the majority of the shares were subscribed by Korkia employees. In December 2021 we raised 1,6 million euros in a bond issue directed at investors.
Korkia Group's solar energy fund made a commitment to a Spanish 22 MW solar plant and the two first solar projects in Chile were sold at RTB phase.
Ensuring growth and maximizing our positive impact by continuing on our chosen path
We have a unique position in investment operations due to our scalable model in renewable energy project development. In consulting, we stand out from competitors by combining deep expertise of renewable energy, emission-free traffic and resource-wise industry with business and financial expertise.
In 2022 we ensure growth and maximize the positive effects of our operations by continuing to be more focused on a path that is based on our strengths. We will continue to grow our renewable energy project development operations with our unique co-development model. We will strengthen our expert organization and continue building sustainable growth with our management consulting customers.