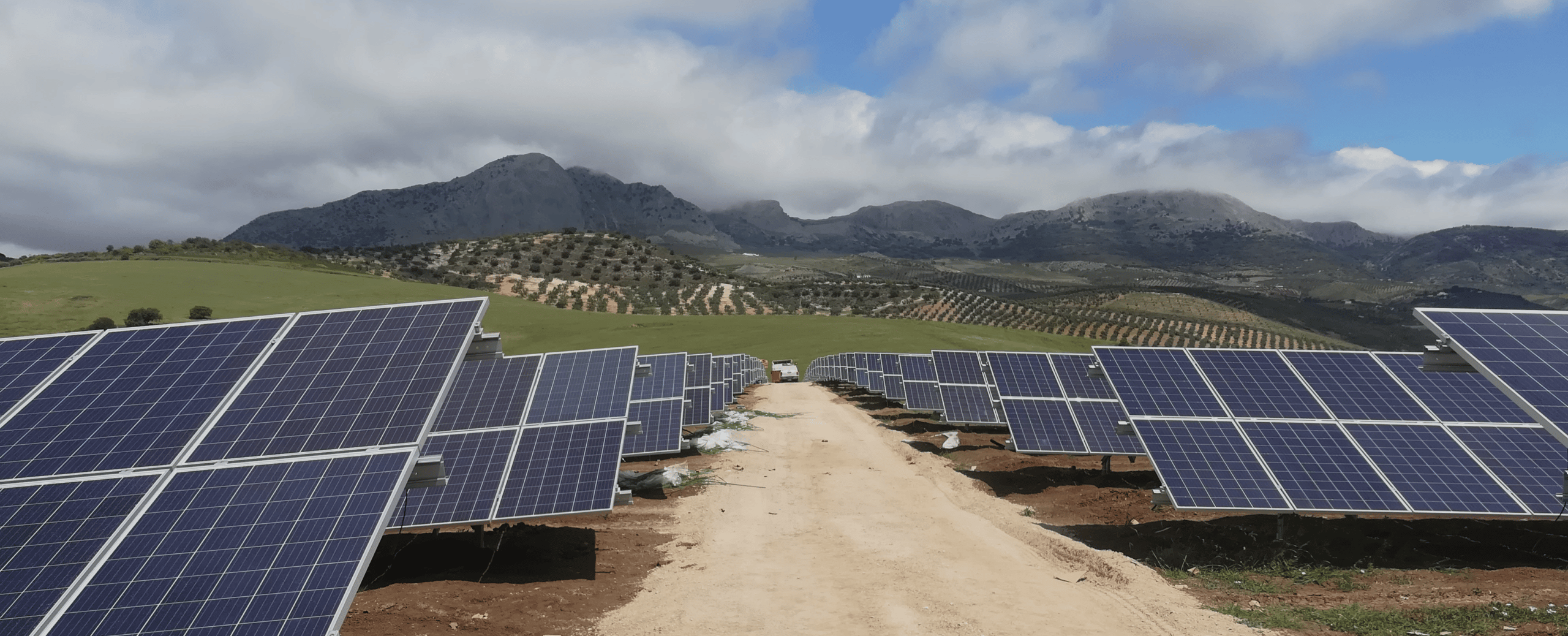 Korkia exits two operational Spanish solar plants to NextPower III ESG
Korkia has sold two operational solar energy plants in Spain to NextPower III ESG ("NPIII ESG"), the international private solar fund managed by NextEnergy Capital ("NEC"). The portfolio consists of two solar plants with the power output target of 11 MWp, fully operational since 2020. Korkia is an experienced renewable energy development investor with an […]
Korkia has sold two operational solar energy plants in Spain to NextPower III ESG ("NPIII ESG"), the international private solar fund managed by NextEnergy Capital ("NEC"). The portfolio consists of two solar plants with the power output target of 11 MWp, fully operational since 2020.
Korkia is an experienced renewable energy development investor with an aggregated development portfolio volume of over 4 GWp in Europe and Latin America. Having recently adopted a global renewables development investment strategy, this deal marks the first completed sale of assets for Korkia in Europe.
"This project was the first project we brought into an operational stage and is now the first we bring into an exit. We wish NextEnergy the best success with the plants, and feel proud to hand over two well-functioning, operational plants enjoying the best radiation Europe can offer," Tomi Tervo, Investment Director at Korkia comments.
NPIII ESG is a private fund exclusively focused on the international solar infrastructure sector, principally targeting projects in carefully selected OECD countries, including the US, Portugal, Spain, Chile, Poland and Italy. Currently, NPIII ESG owns a portfolio of c.1.2GWp, with c. 300MW currently under execution.
"We are pleased to be able to further expand and diversify our portfolio with this transaction. In Spain we can see great potential to drive renewable energy projects supporting the continent on its path to carbon neutrality. With this project we can further contribute to our overarching commitment towards a greener future," Filinto Martins, Managing Director of NPIII ESG, comments.
The projects have been developed by Spanish/German Ansasol S.L and acquired by Korkia during the construction stage. They became the first operational projects under Korkia's management. Korkia's investment team oversaw these projects from construction to subsequent operation over the last three years.
"Our role in the green transition is to create substantial impact by enabling the development of climate friendly electricity generation capacity. We are excited to co-operate with NextEnergy, and handover an established, well-functioning asset," Mikko Kantero, SVP, Sustainable Energy at Korkia comments.
Further information:
Tomi Tervo, Investment Director, Korkia
Tel: +35840 554 6022, e-mail: tomi.tervo@korkia.fi
Mikko Kantero, SVP Sustainable Energy, Korkia
Tel: +358 50 2247, e-mail: mikko.kantero@korkia.fi
Korkia is an internationally operating investment and advisory company specialized in sustainable development. To our investor, corporate and institutional clients, we offer alternative investment opportunities, asset management and management consulting. Our team consists of 50+ experts and our headquarters are in the heart of Helsinki. Our success is measured in concrete actions towards a more sustainable future. There is no need to choose between sustainability and growth. We combine them.
NextPower III ESG is managed by NextEnergy Capital, part of the NextEnergy Group. NextEnergy Group was founded in 2007 to become a leading market participant in the international solar sector. Since its inception, it has been active in the development, construction, and ownership of solar assets across multiple jurisdictions. NextEnergy Group operates via its three business units: NextEnergy Capital (Investment Management), WiseEnergy (Operating Asset Management) and Starlight (Asset Development).