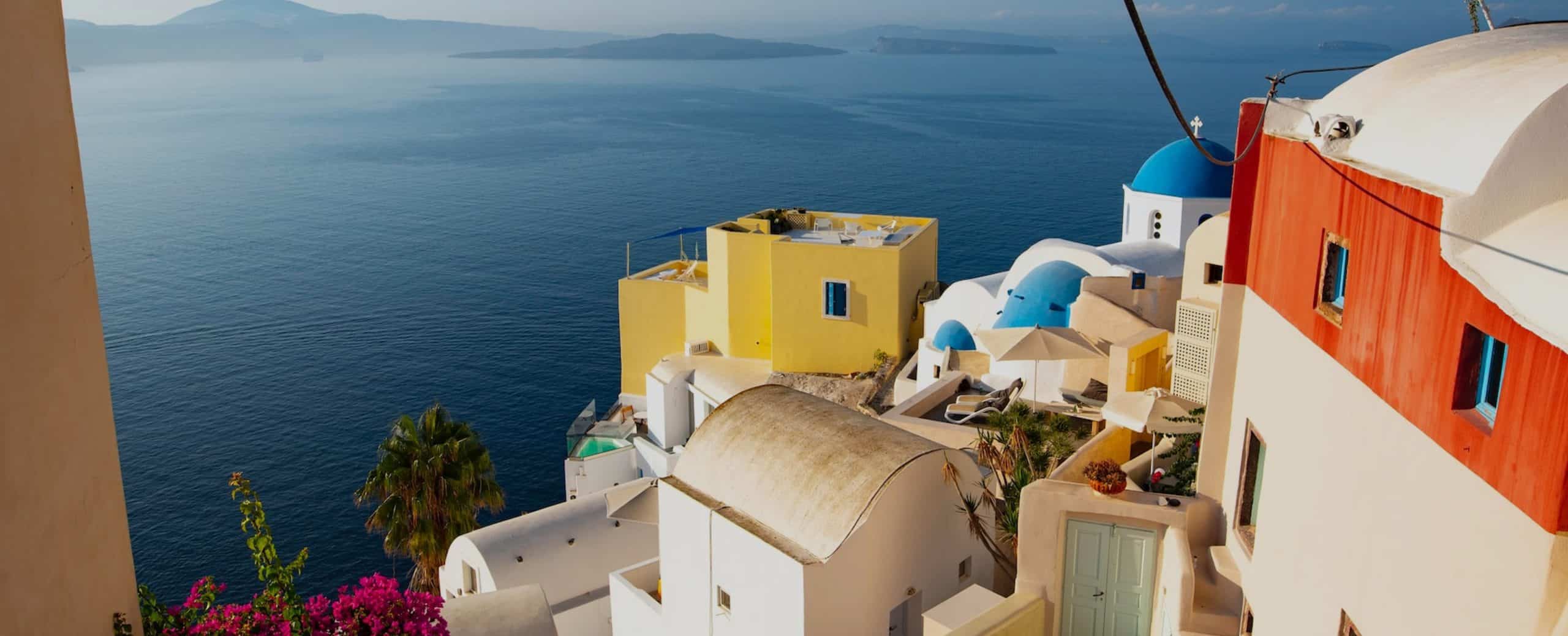 Solar energy trip to Greece – the country's renewables projects are now proceeding fast
Greece is likely to remind many of sunny holidays, beautiful sandy beaches and small villages. Korkia's visit to Greece did have plenty of sun, but instead of beaches or villages our destination was the solar parks planned for Crete and mainland Greece. For projects to be successful the cooperation with local developers has to be […]
Greece is likely to remind many of sunny holidays, beautiful sandy beaches and small villages. Korkia's visit to Greece did have plenty of sun, but instead of beaches or villages our destination was the solar parks planned for Crete and mainland Greece. For projects to be successful the cooperation with local developers has to be smooth – so we visited the sites to get to know our partners and to see the progress of the projects.
In renewable energy projects, there is a clear division of labor between Korkia and the project developer: the developers are responsible for the concrete progress of the projects and we, as the financier, enable development. For us to be able to do just that, it is important to know how the project development is progressing and what is planned next.
In October, we visited Crete and Larissa in mainland Greece to learn about the progress of our solar projects. We wanted to see where the projects are located, what they look like and what grid the solar parks will be connected to. In both locations, the project sites were located in remote areas, far from housing, large villages or tourist sites.
We got to know the local teams better and exchanged ideas about the development of the projects. We also investigated possible challenges related to the projects and met with local partners in legal and technical matters, among other things. The atmosphere at both locations was warm both in terms of weather and reception, as the project developers were proud to present their own team and what they did at the sites.

Networked and established local partners accelerate development
At the moment, the project development in mainland Greece is ahead of Crete, but in the future Crete will play a significant role in the production of renewable electricity in the country. Crete has optimal wind and solar conditions for generating renewable electricity. In Crete, development has been on hold, as the authorities have not granted new permits for renewable energy projects for some time. The island has not had the capacity to transmit electricity to mainland Greece, so it has not been possible to start new projects for this reason.
However, transmission capacity will increase significantly with the construction of two new submarine cables between Crete and mainland Greece. The smaller one has already been commissioned and the larger cable is expected to be ready at the end of next year, which will allow a significant amount of renewable electricity to be supplied from Crete to mainland Greece in the future.
Although project development has been on hold for a short time, new projects in Crete can now proceed exceptionally quickly. Our partners in Crete are really networked and know practically all the local actors, so land rental matters are progressing faster than in many other destinations.
Also in mainland Greece, our project development partner is an established player in the region, as the partner has been doing solar project development for six years. Since we work together with our project developers, it was great to see with our own eyes how the projects are progressing in sunny Greece – it was, what I would call, a very successful solar energy trip.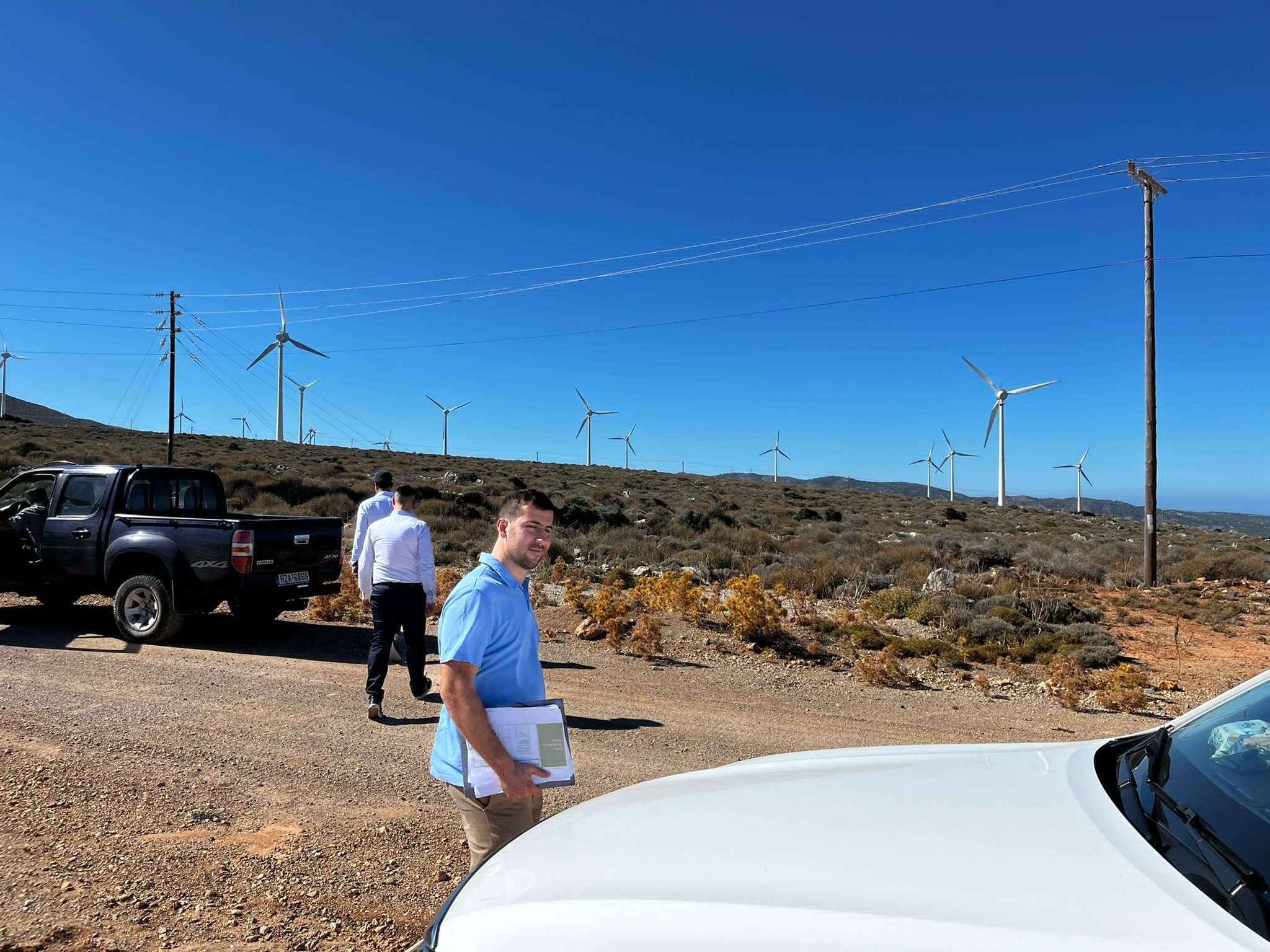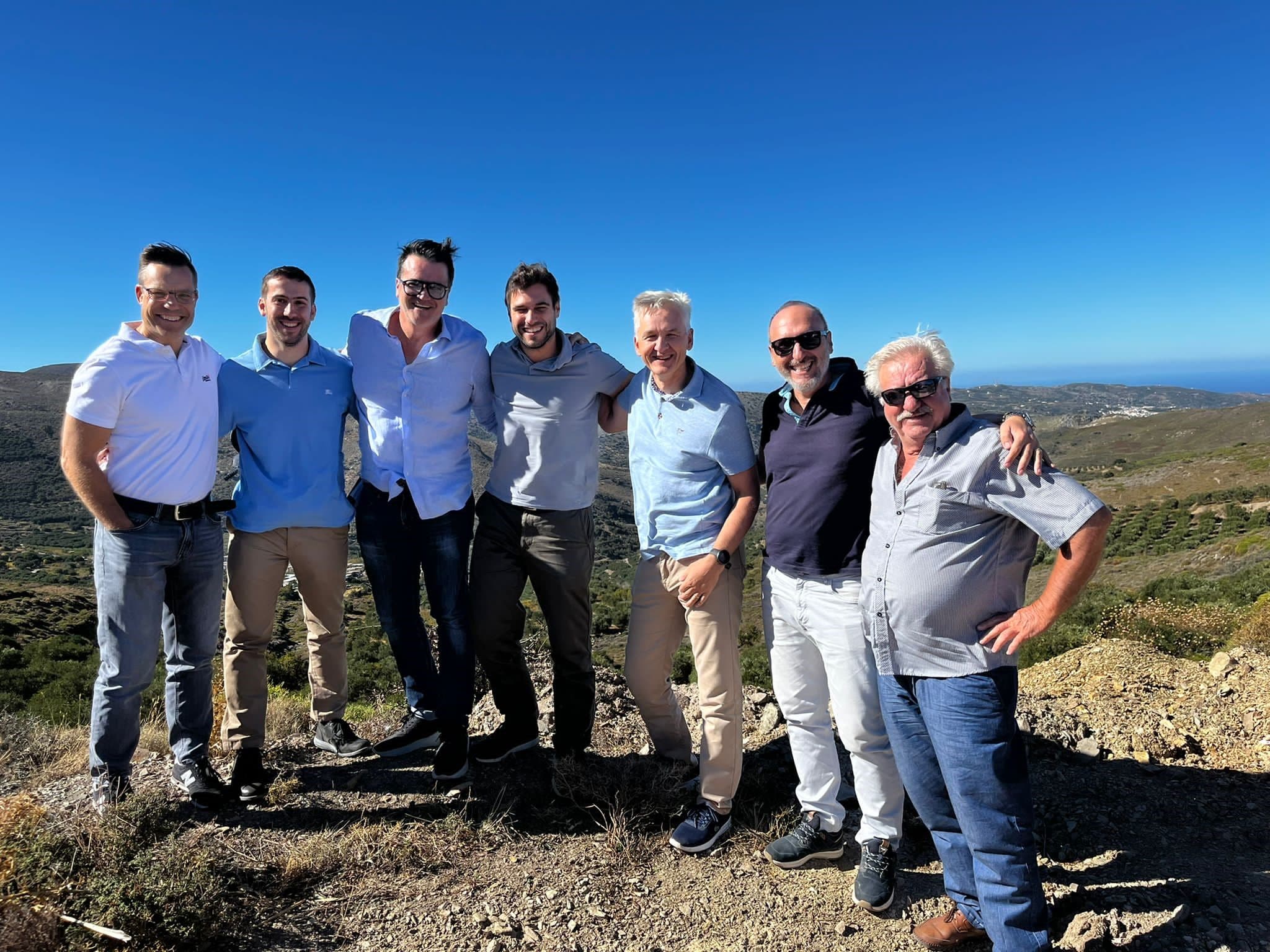 Korkia's Petri Haataja (left), Turkka Oksanen (third from right) and our local partners getting to know the projects.