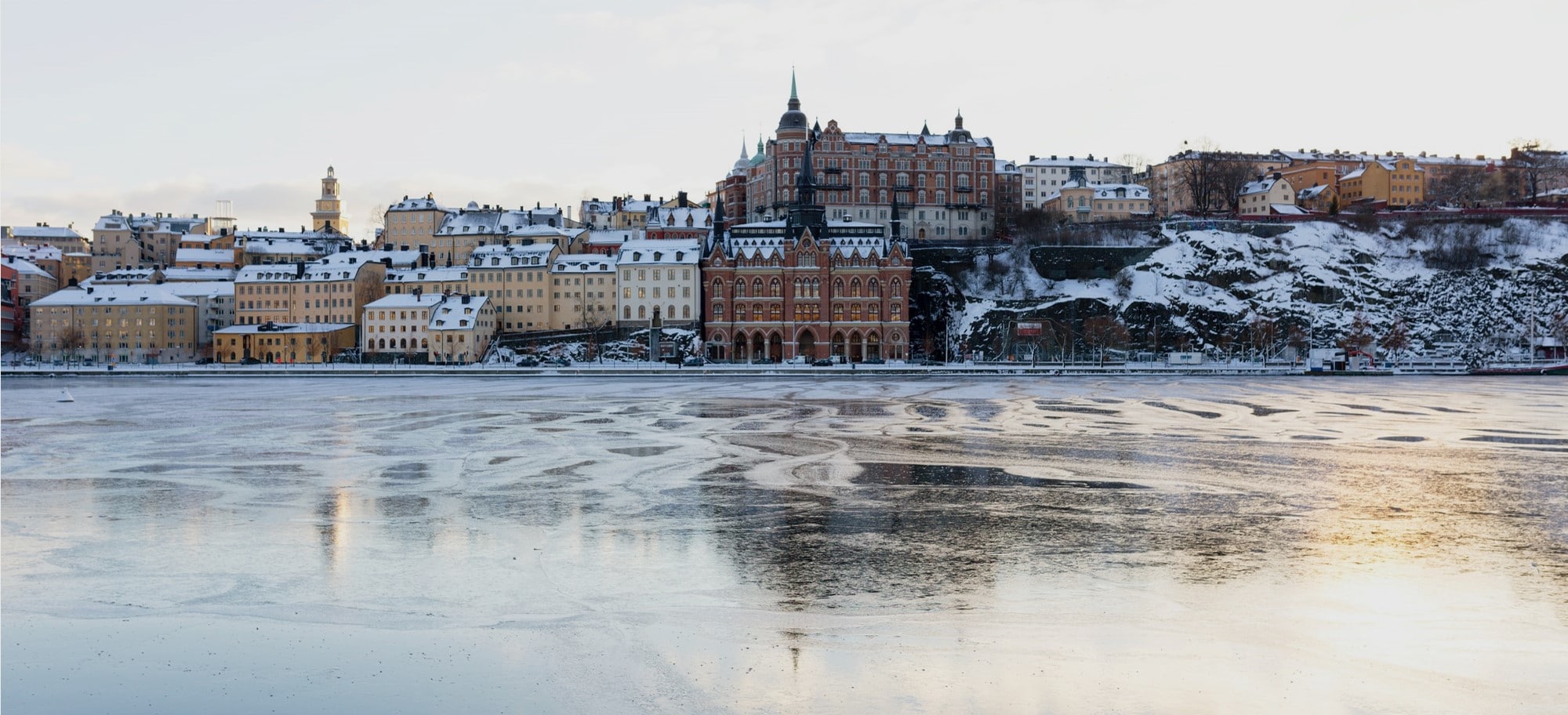 Korkia and Recap Energy join forces to develop significant amount of solar power in Sweden
Finnish renewable energy investment company Korkia and Swedish renewable energy developer Recap have entered into a joint venture agreement to develop 200+ MWp of ground-mounted solar PV projects in Sweden over the next four years. The joint venture aims to sell the projects at ready-to-build status to long-term investors. Subject to market conditions and location, […]
Finnish renewable energy investment company Korkia and Swedish renewable energy developer Recap have entered into a joint venture agreement to develop 200+ MWp of ground-mounted solar PV projects in Sweden over the next four years. The joint venture aims to sell the projects at ready-to-build status to long-term investors. Subject to market conditions and location, projects will sell energy under full merchant revenue scheme or under corporate PPA.
Solar PV in Sweden has a long-term positive outlook, which is being backed by government objectives of 2GW annual new renewable capacity between 2017-2030 and a 100% renewable electricity system by 2040. Utility-scale solar PV has been growing considerably over the last two years with new players entering the market, which has been driven by shorter and easier development processes and low development costs.
"This deal happens in an appropriate moment when it has become unquestionable that Sweden and Europe need to find energy alternatives for diminishing their dependency on Russian gas and other fossil fuels. The combination of the current solar technologies, high energy prices, and straightforward development procedures makes utility scale solar in Sweden not only feasible, but an interesting business. For the last years Recap Energy has been establishing a solid solar network in Sweden, which will enable us to accelerate the projects that will be developed under this agreement", says Marco Berggren, CEO of Recap Energy.
Recap Energy AB (publ), founded in Stockholm in 2010, is an established player in developing solar PV, battery projects and providing energy services for the Commercial and Industrial sector in Sweden, Spain, Portugal, Brazil, Colombia and India. With deep expertise in captive use solar, Recap is expanding into ground-mounted grid solar PV projects, leveraging its strong team and network.
"This deal is a significant step in our ambition to welcome industrial solar farms to northern latitudes. As global energy markets are in transition and the demand for energy keeps on rising, there are vast amounts of funds looking for ready-to-build solar and wind energy capacity. We are excited to partner up with Recap in Sweden, as we are both equally committed to play our part in the green transition and local energy supply resilience by developing large volumes of renewable energy in the coming years", says Mikko Kantero, EVP Renewable Energy at Korkia.
Korkia, headquartered in Helsinki, is an experienced renewable energy investor with an aggregated solar and wind power development portfolio volume of over 4 GWp in Europe and Latin America. Korkia finances this joint venture and its upcoming projects through its recently launched private equity fund focusing on renewable energy project development companies mainly in Europe.
Further information:
Mikko Kantero
EVP Renewable Energy, Korkia
Tel: +358 50 2247, e-mail: mikko.kantero@korkia.fi
Marco Berggren
CEO Recap Energy
e-mail: marco.berggren@recap.se
Korkia is an internationally operating investment and advisory company specialized in sustainable development. To our investor, corporate and institutional clients, we offer alternative investment opportunities, asset management and management consulting. Our team consists of 50+ experts and our headquarters are in the heart of Helsinki. Our success is measured in concrete actions towards a more sustainable future. There is no need to choose between sustainability and growth. We combine them.
Founded in 2010, Recap develops clean energy assets and provides these through energy service contracts to the Commercial and Industrial sector in select markets in Europe and South-America, and India. Recap leverages on a diverse and international team of high-level professionals for establishing and developing our energy business in our core markets.